The list below, which is by far not exhaustive, gives you an overview of the ascent possibilities directly accessible from the Valsorey hut.
All routes above the hut require mountaineering knowledge!
Don't hesitate to contact directly the warden, who is passionate about skiing and mountaineering, who will be able to inform you about the possibilities of the moment.
Ascension du Grand Combin
La gardienne vous conseille l'arrête du Meitin, entièrement équipé avec 26 points fixes, c'est la voie la plus sûre pour l'ascension du Grand Combin.
Descente par la même voie, cotation globale AD+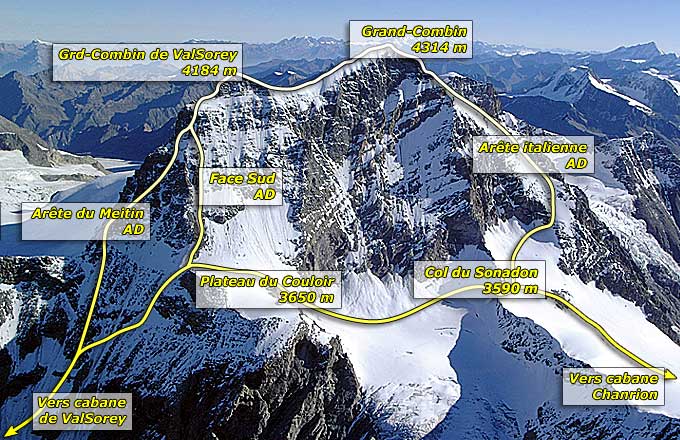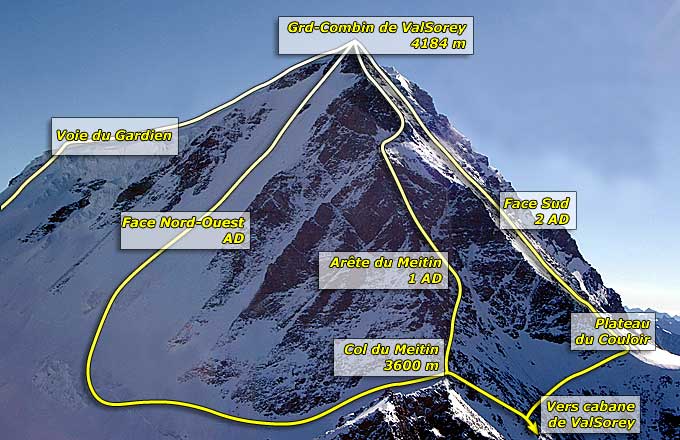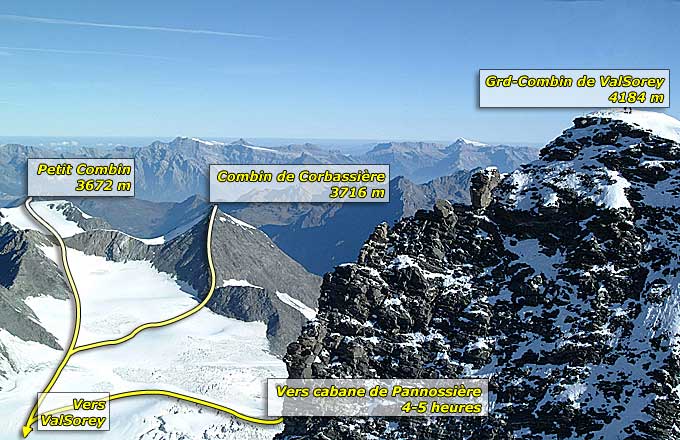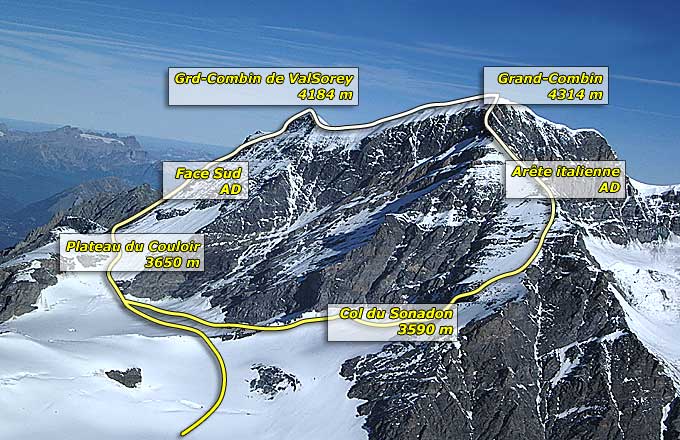 Coup de coeur de la gardienne pour cette course majeure, un voyage sur les sommets !
Depuis la cabane Valsorey :
Combin de Valsorey
Combin de Grafeneire
Aiguille du Croissant
Combin de Tsessette (Depuis Tsessette 8 rappels complétement rééquipés, une corde de 50m est suffisante.)
Tour de Boussine
Lac Mauvoisin (Pour le retour, possibilité d'appeler un taxi Alpin ou marcher jusqu'au barrage pour prendre un car)
Cabane de Valsorey vers cabane de Panossière
Cabane de Valsorey vers cabane de Chanrion
Cabane de Valsorey vers cabane Amiante en Italie